Turkey Pot Pie — Great for Leftover Turkey!
Made in a cast iron skillet with seasonal sweet potatoes, fresh rosemary and a hint of smoked paprika, this Turkey Pot Pie is the perfect way to use up the last of your Thanksgiving turkey leftovers!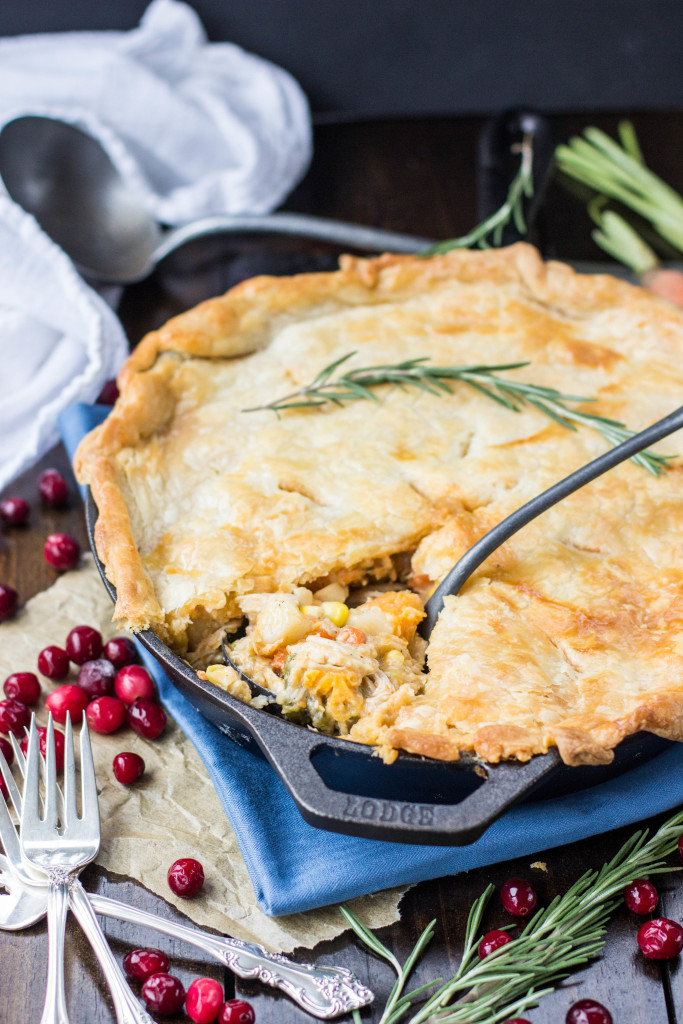 I originally shared my favorite recipe for turkey pot pie after Thanksgiving last year. Since I imagine many of you have a fridge full of leftover turkey, I thought it would be a good idea to share the recipe again today. I hope you enjoy it!
So, how was your Thanksgiving? Did it go by way too fast?
Mine definitely did.
After hours, if not days, of preparation (not on my end, my grandmother always does the cooking!), it seems that it took just a matter of minutes for Thanksgiving dinner to be over and done with. The last bits of stuffing are picked over, the pies are paraded out and put on display, and the turkey is packed into Tupperware to be eaten for the rest of the week.
What do you usually do with your turkey leftovers? Do you pick at them cold from the fridge, like my sister? Do you slap them on bread and have dry turkey sandwiches, like my dad?
Or do you revive them by making something totally new, delicious, and cozy, like a from-scratch turkey pot pie.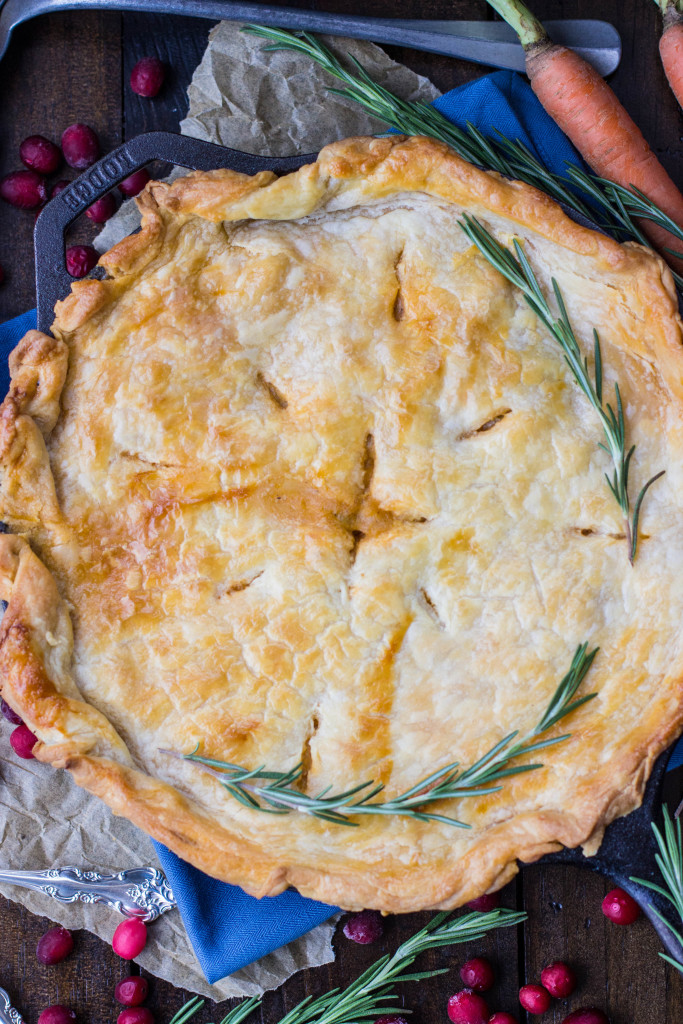 I'm hoping you'll consider the latter this year.
While this turkey pot pie may look fancy, it's actually seriously easy to make with fresh, seasonal ingredients and a homemade crust.
This turkey pot pie is made with a combination of frozen and fresh vegetables. There are sweet potatoes as well as russet potatoes, seasoned with fresh rosemary and a touch of smoked paprika, and the end result pays homage to Fall and to your Thanksgiving feast without feeling like you're eating the same meal twice.
It's completely from scratch, no cream of chicken or cream-of-anything soup — the filling is made with a simple sauce (technically a roux, but I guarantee it's the easiest one you've ever made) over near-caramelized onions and is made right in your cast iron pan.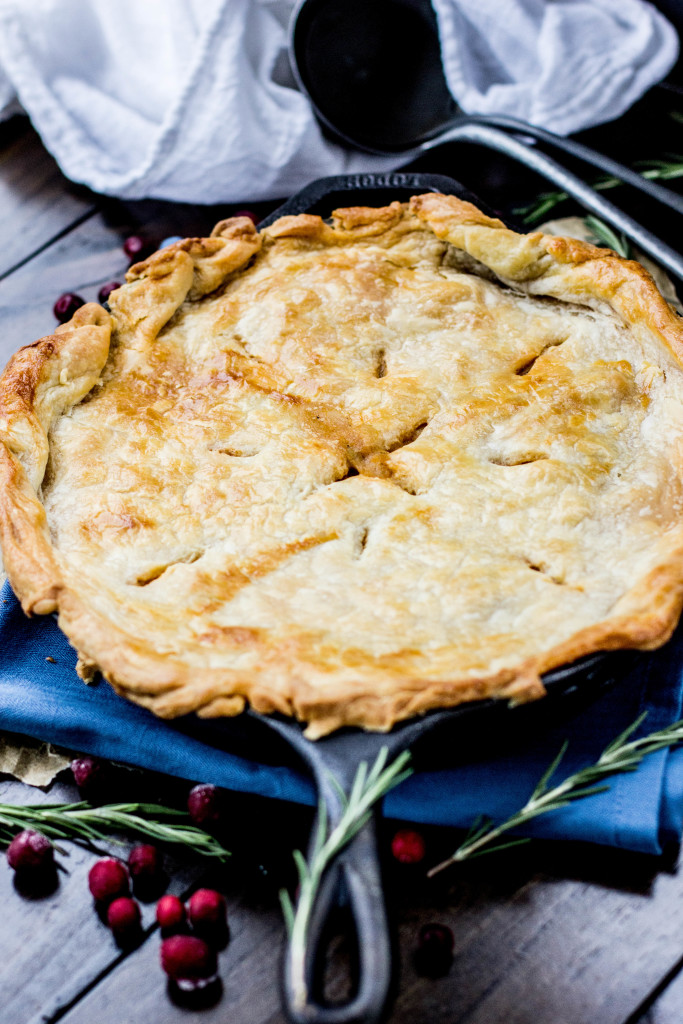 There's no bottom crust for this pot pie, and that was an intentional choice. It makes the recipe even easier so that you can bake the pie in the same cast iron pan that you used to prepare the filling and keeps things from getting too messy. It also results in the perfect ratio of crust to filling.
While you can use a store-bought pie crust if you're really pressed for time, I really, really recommend that you try to make your turkey pot pie crust from scratch — it makes such a difference in taste!
I've included my favorite ever easy pie crust in the recipe below (it may look familiar to you…), it's no-fail, uses only 4 ingredients, and takes about 10 minutes to make. It's my go-to recipe for a perfectly light, flaky, golden crust, every time.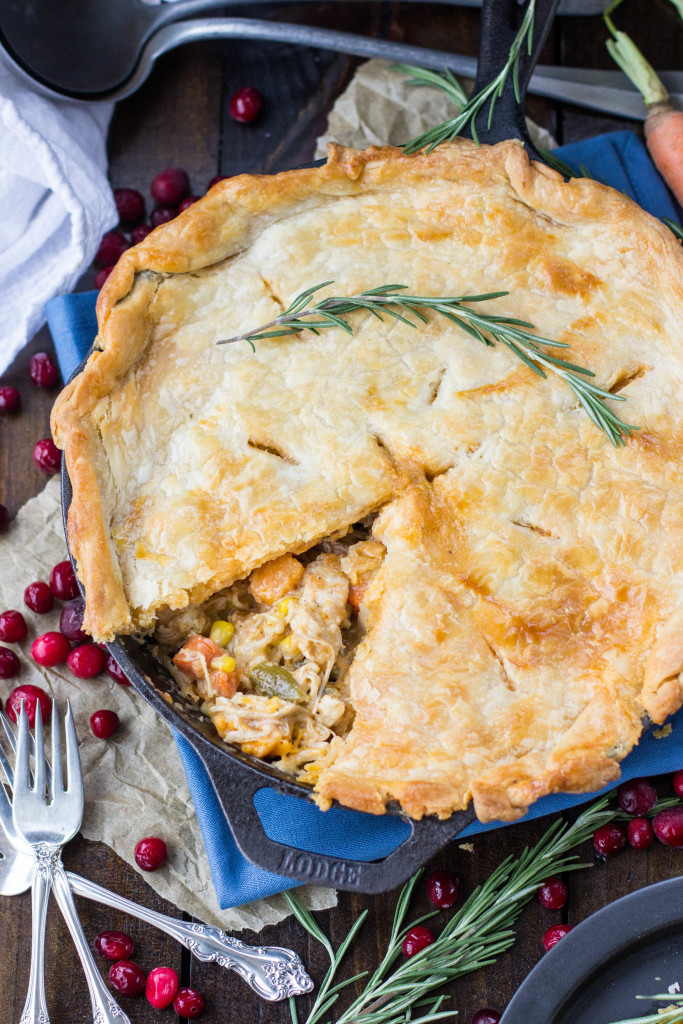 I don't know about you, but I have some leftover turkey calling my name right now.
P.S. Be sure to check out my Turkey Chowder recipe, also made from scratch and with leftover turkey!
This post contains affiliate links, which means that if you purchase anything through these links I will get a small commission at no extra cost to you. Please view the disclosure policy for more information.
Recommended Tools:

Other recipes to try:
Leftover Turkey Chowder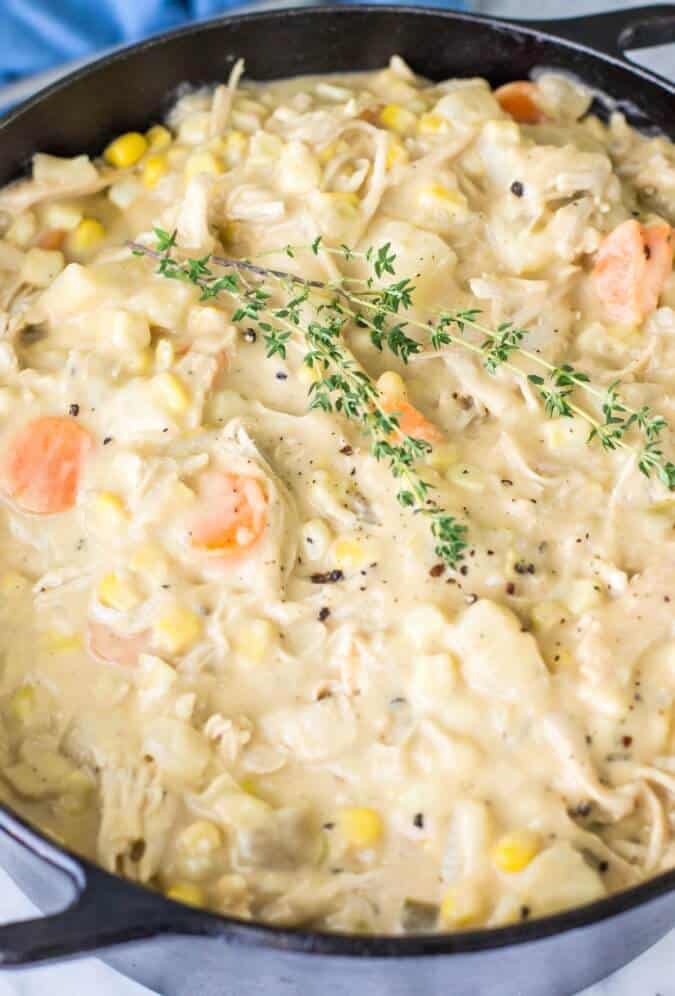 Easy Macaroni & Cheese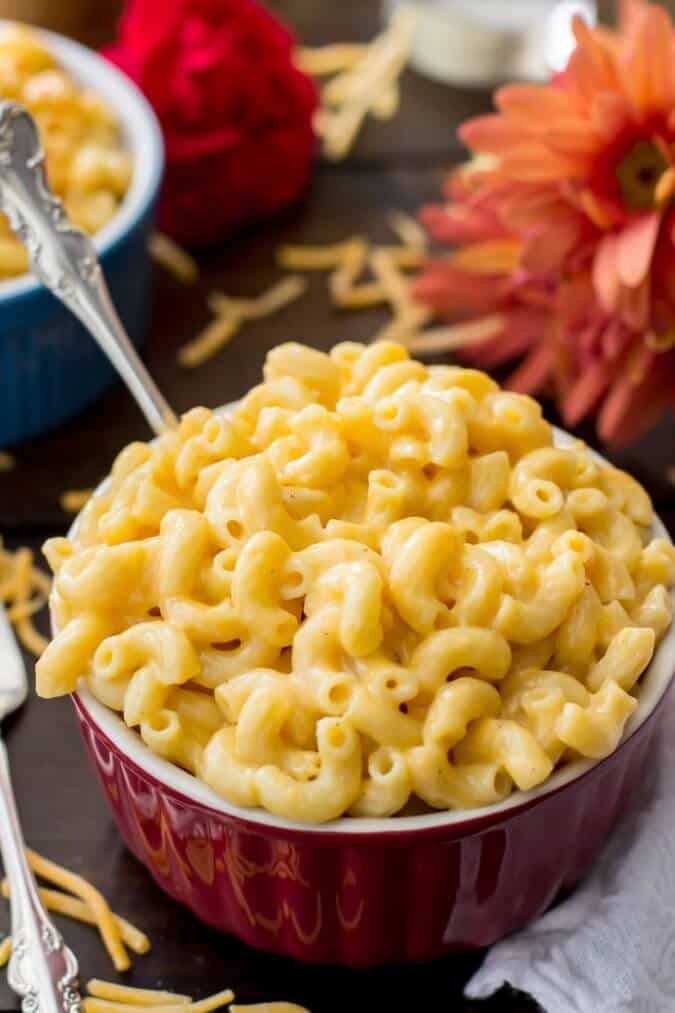 Beer Steak Chili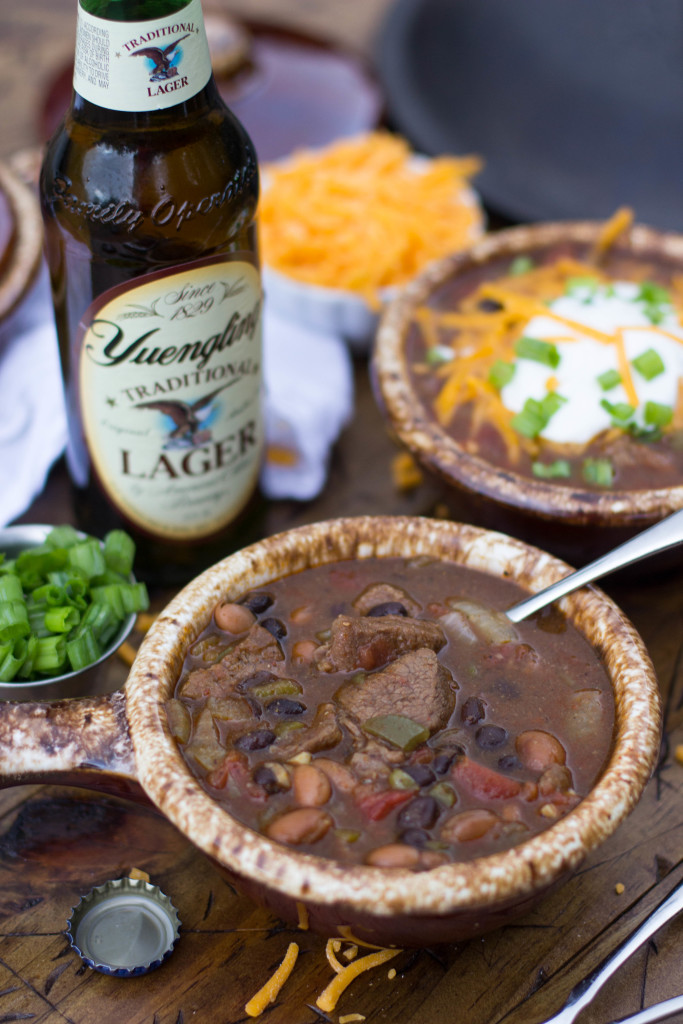 Updated 11/25/16 — originally published 11/25/15