Peppermint Oreo Truffles
Only four ingredients, these peppermint Oreo truffles are an easy treat to whip together for company and would make a great homemade Christmas gift!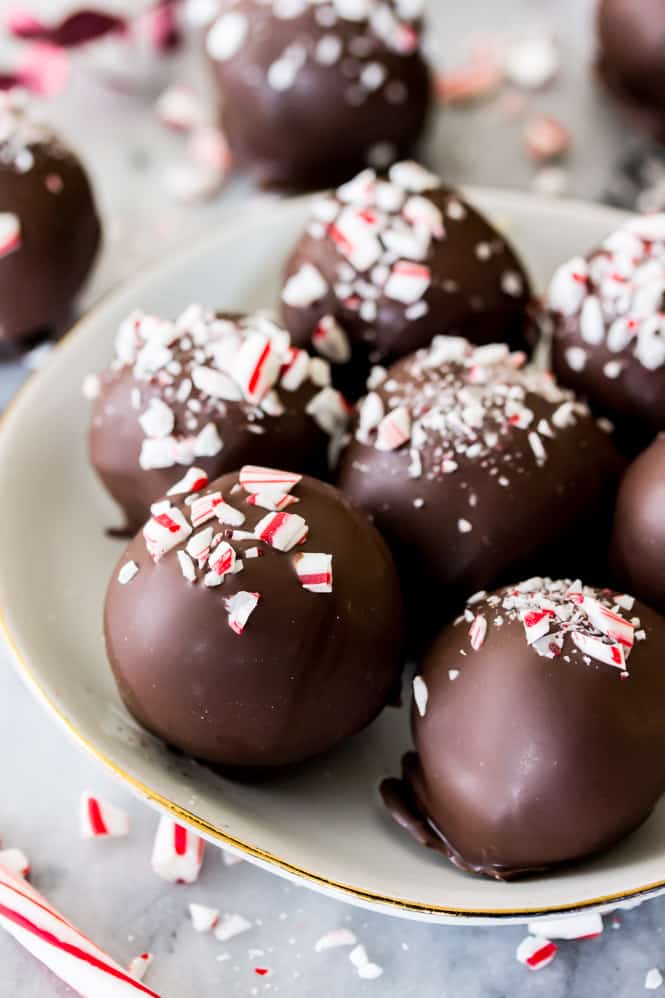 I was so close to turning on Christmas music this weekend. So close.
I try to strictly adhere to a policy of no Christmas music or Christmas decorations in the house before Thanksgiving–I think one month is a fair amount of time to deck the halls with festive anticipation without overdoing it (my Facebook feed, however, has been filled with photos of my friends' already assembled and decorated Christmas trees since the day after Halloween, and my neighbors put away their Halloween decorations and hung their Christmas ones on the same day!).
I managed to refrain–no Christmas music just yet. Christmas candies, though, are a different story.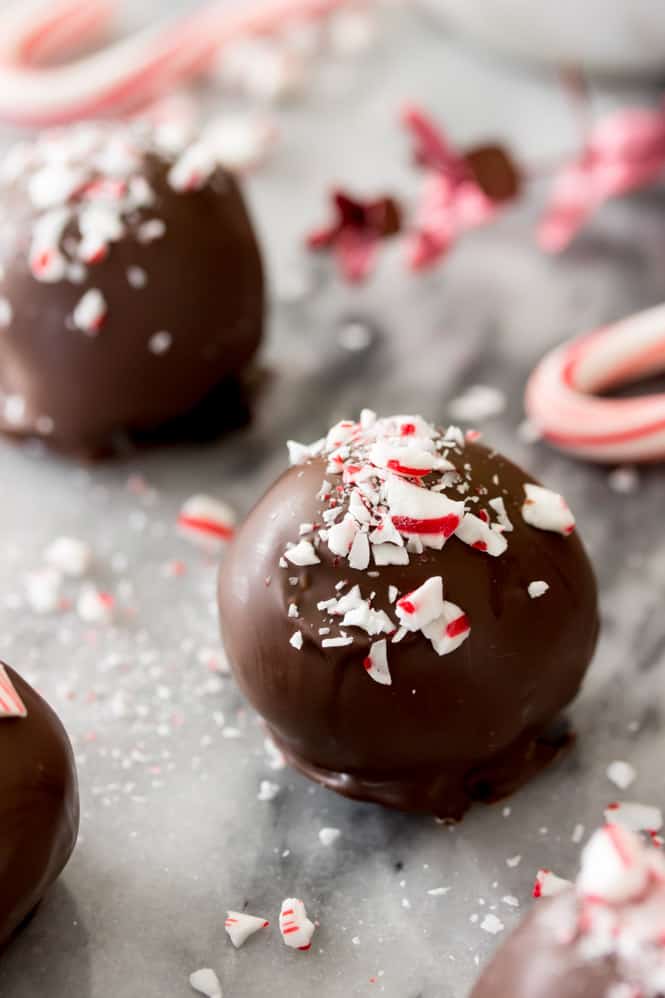 Of all the candies I've made on this site so far (all which I consider to be easy recipes), these are by far the simplest. My sister has been making the traditional version of these (no mint) for a few years now and I thought they could use a minty change-up for the holidays.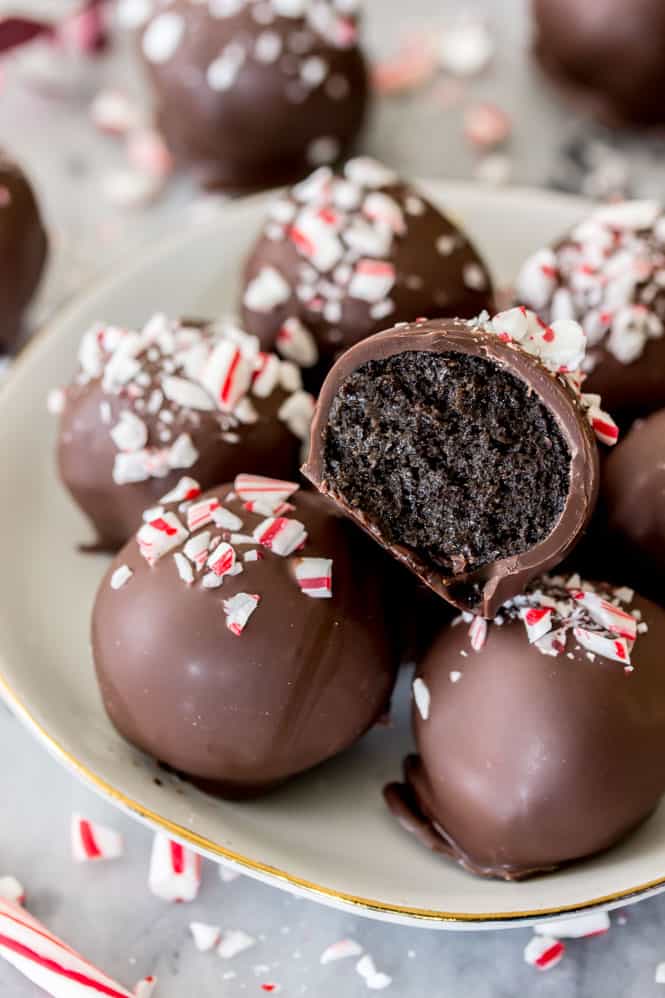 The ingredient list is short, as are the instructions. It's a simple matter of pulverizing mint-flavored Oreos, mixing them with cream cheese, rolling, freezing, dipping in chocolate and sprinkling with peppermint shards.
These would make a great last-minute dessert idea for the holidays, or an even better Christmas gift.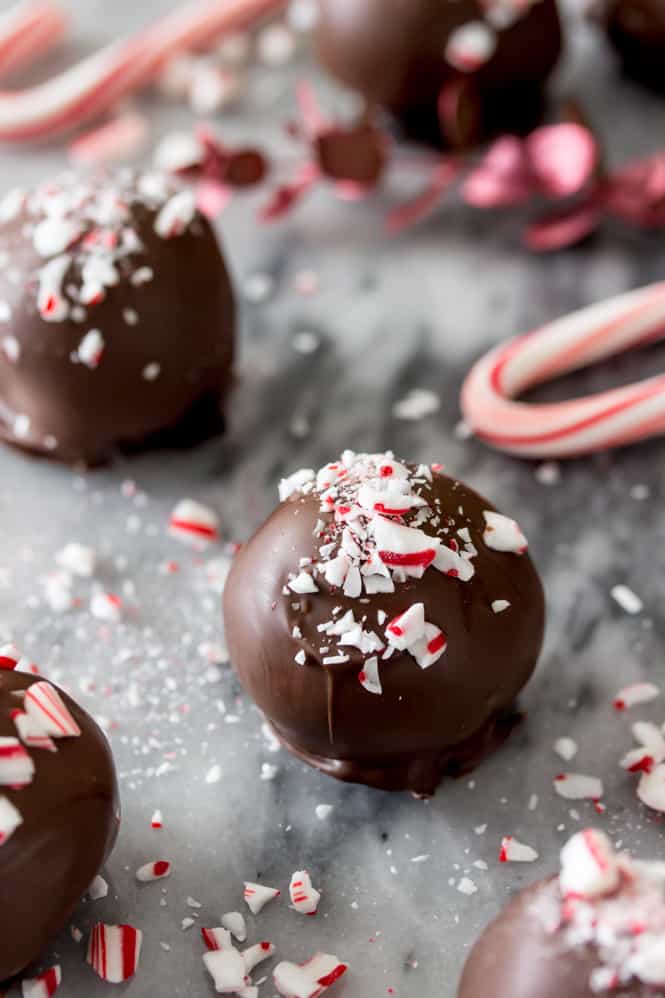 Enjoy!
Recipe originally published 11/23/2015
Original Photos: