Peppermint Bark Fudge
Peppermint bark fudge — An easy no-bake fudge that can be made with condensed milk and without a candy thermometer. An easy, few-ingredient recipe that makes a great edible Christmas gift.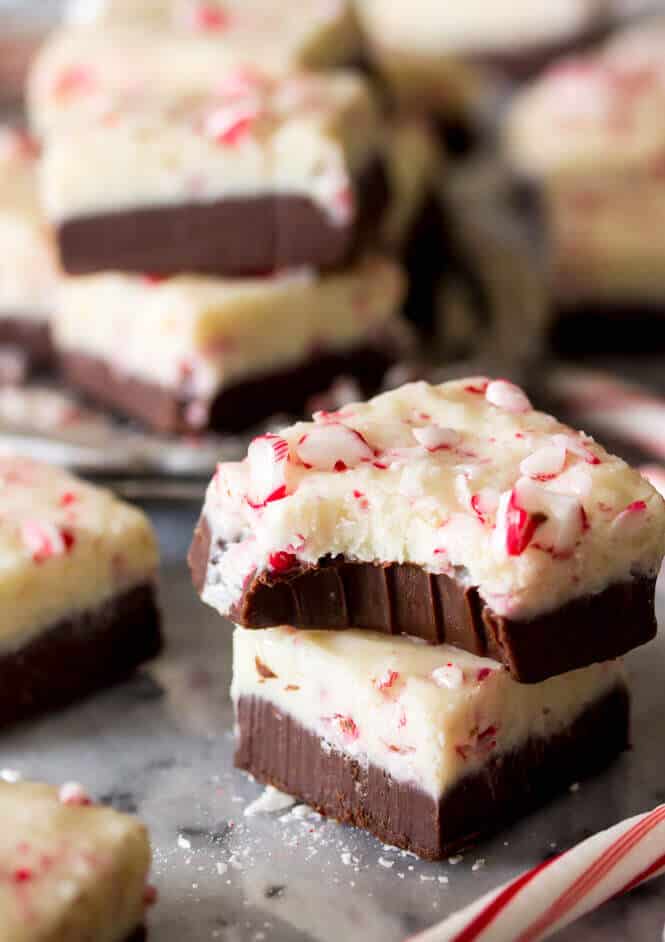 Is it just me or is this month going by way, way too fast? Like, 1 million mph fast?
I have been absolutely buried beneath all of the holiday recipes that I've been testing and photographing and can't believe that I have less than two weeks to share them with you. I also just realized that this means less than two weeks to finish Christmas shopping… ugh suddenly I feel dizzy.
Unfortunately, nobody really seems to care about Gingerbread Men, Christmas tree sugar cookies, or even Peppermint Bark Fudge once the clock strikes midnight after Christmas, so I'm in a mad-dash to get everything out now! With all of the holiday baking + making videos for my Facebook page (you can see that video just before the recipe in this post!) and my brand new YouTube channel, there has not been a lot of sleep happening around here, so please pardon any typos today!
Alright, enough about my lack of sleep and lack of Christmas shopping, let's get into the fudge.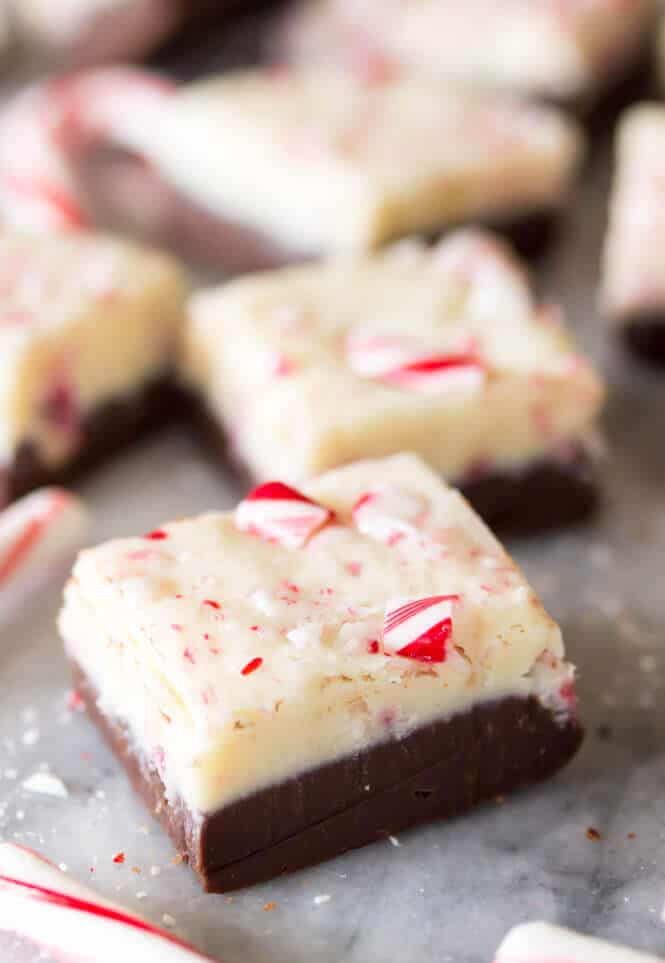 This peppermint bark fudge is possibly the simplest fudge you could make this season. With just 4 key ingredients (OK, 6 if you count the extracts) — white chocolate, dark chocolate, condensed milk and candy canes, there's no candy thermometer needed and it takes just 15 minutes to prepare.
I chose to make this fudge on the stove top, but it could also be made in the microwave (just microwave condensed milk & chocolate at 30 second intervals, stirring well in-between until chocolate is fully melted, then stir in your crushed peppermint/extracts as indicated).
During this time of year when oven space is such a hot commodity, it's nice to have a dessert that doesn't require any preheating.
Easy, fun, and festive. ✔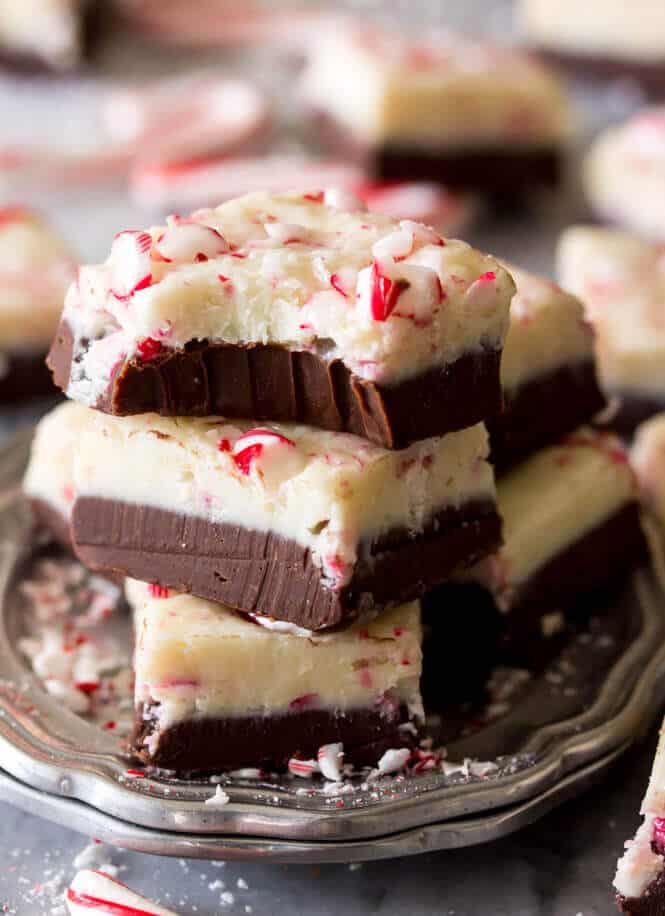 The best news is that if you're behind on your Christmas shopping, this peppermint bark fudge makes a great edible and easy-to-make Christmas gift!
Enjoy!
Full printable recipe is just below the video!
This post contains affiliate links, which means that if you purchase anything through these links I will get a small commission at no extra cost to you. Please view the disclosure policy for more information.
PIN IT:

You Might Also Like:
Peppermint Bark Cookies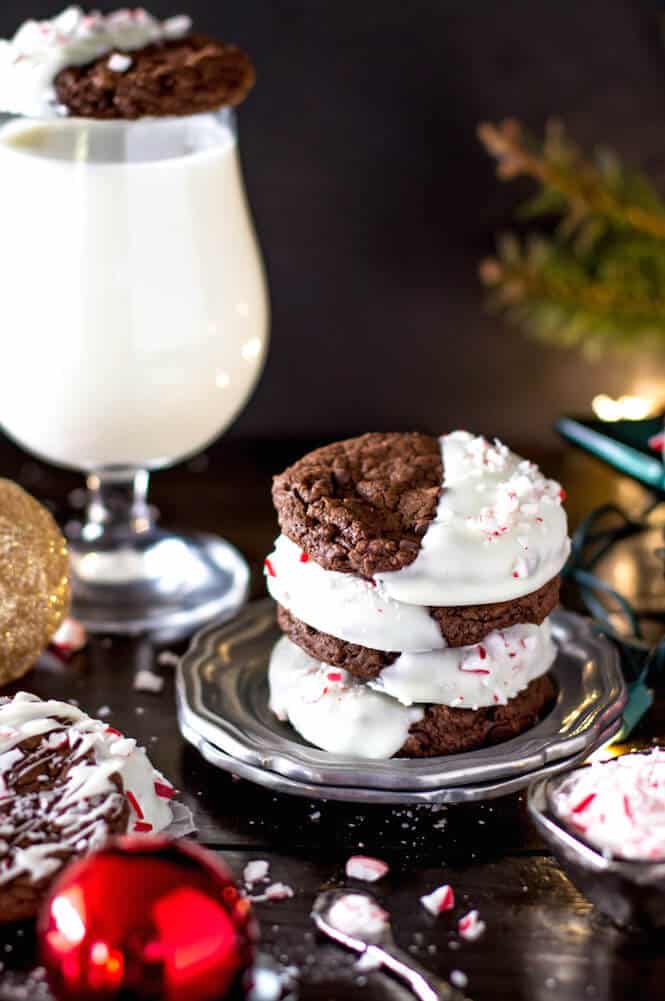 Old Fashioned Chocolate Fudge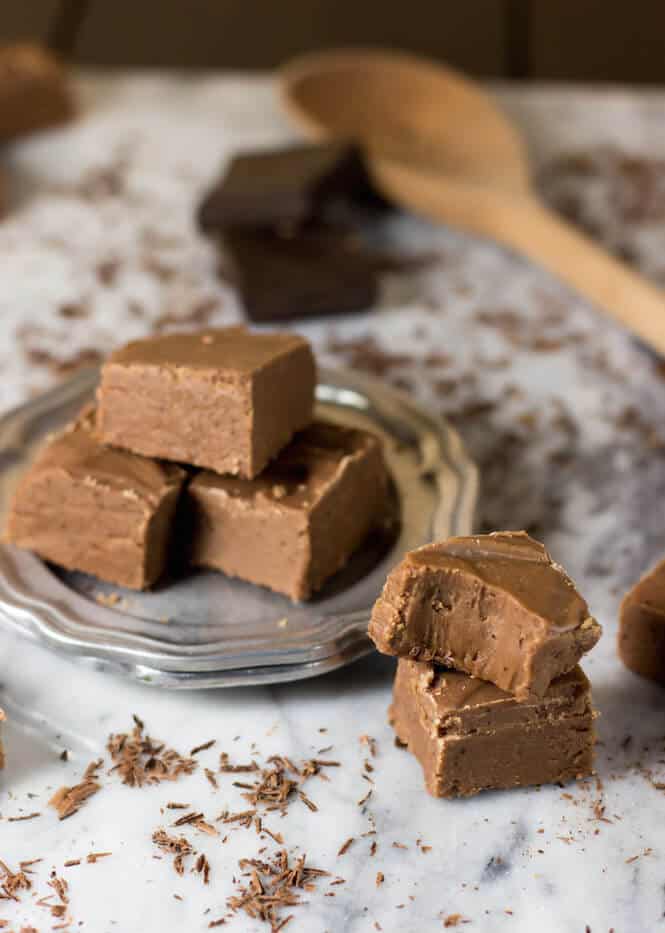 Peppermint Oreo Truffles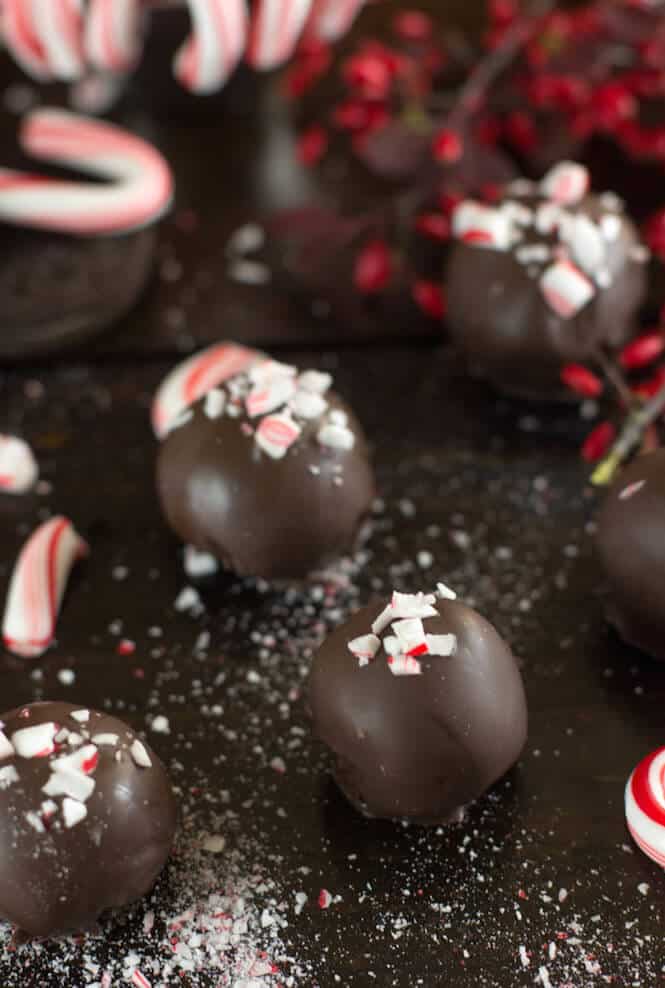 I originally published this recipe for Peppermint Bark Fudge on 11/21/2016. Text updated 12/13/2017