Cranberry Bundt Cake
A soft, festive cranberry bundt cake! This super soft and simple to make bundt cake is made with cream cheese and buttermilk, is packed with fresh cranberries, and then is drizzled with a white chocolate ganache glaze.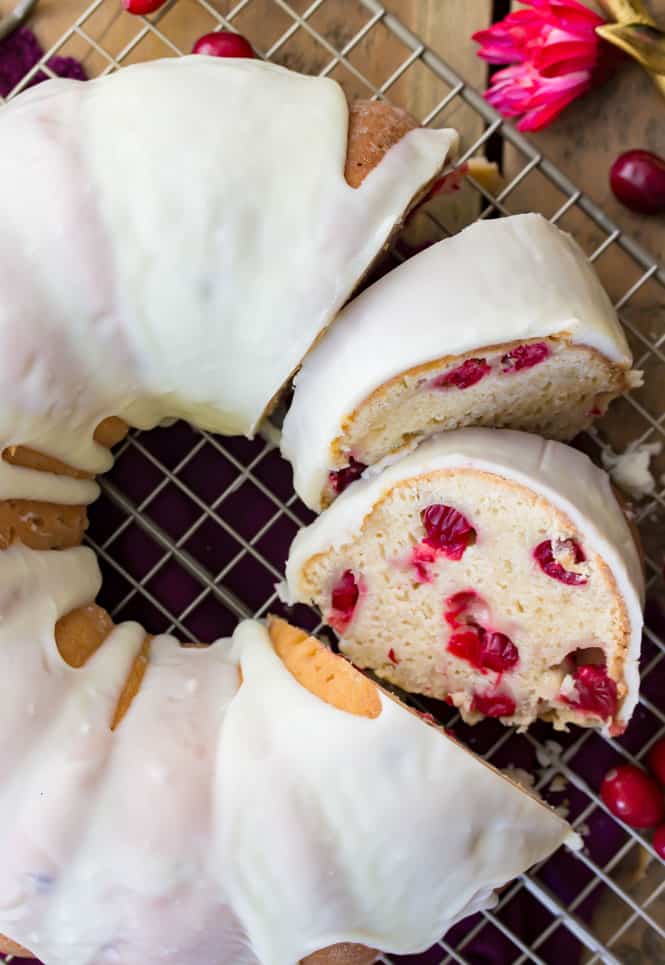 There are only 5 days left until Christmas and I can't even wrap my head around that right now. 5 days! Are you ready?
I know that I'm not ready for Christmas to be over, I've had so much fun preparing for the holiday with so many cookie recipes, (like my sugar cookies and chocolate chip cookies, which are going bonkers right now, thank you to everyone who has tried them!), and it's my favorite time of year to be in the kitchen. January and February may still be snowy and cold, but it's just not the same without the Christmas tree lit up or Christmas music playing.
For one of my last pre-Christmas recipes this year, I made this beautiful, festive, Cranberry Bundt Cake, packed with bright red cranberries and drizzled with a white chocolate ganache.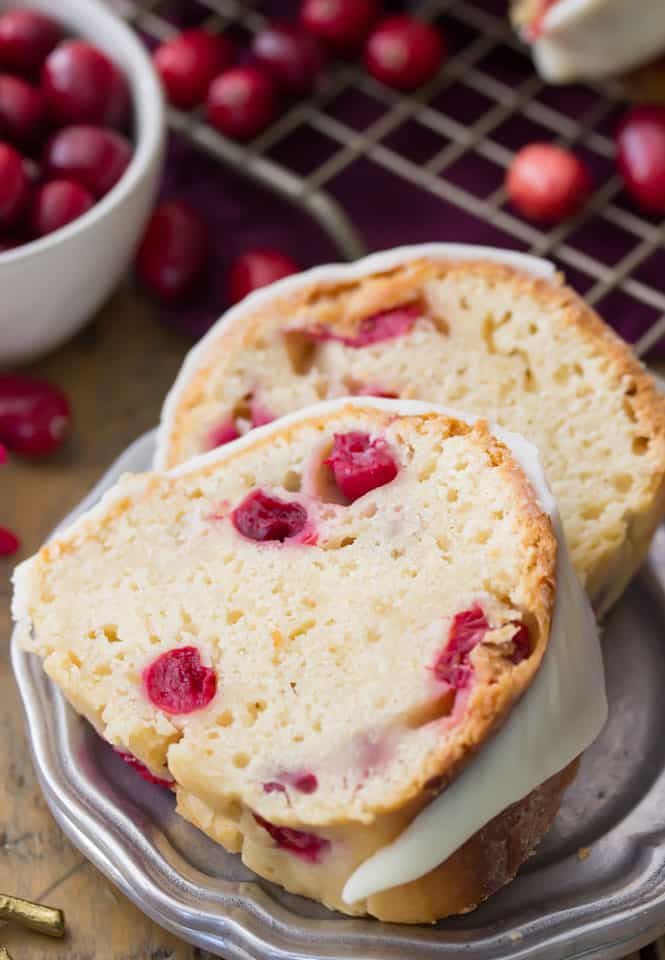 I adapted this cranberry bundt cake from my popular coffee cake recipe. I know I've talked about that recipe plenty of times before (most recently in my YouTube video!), but this cake base is one of my proudest accomplishments. It took me a long time to find a base that I was happy with, one that was soft and moist, but also stable and dense (as a coffee cake or bundt cake should be), and this one checks all the boxes.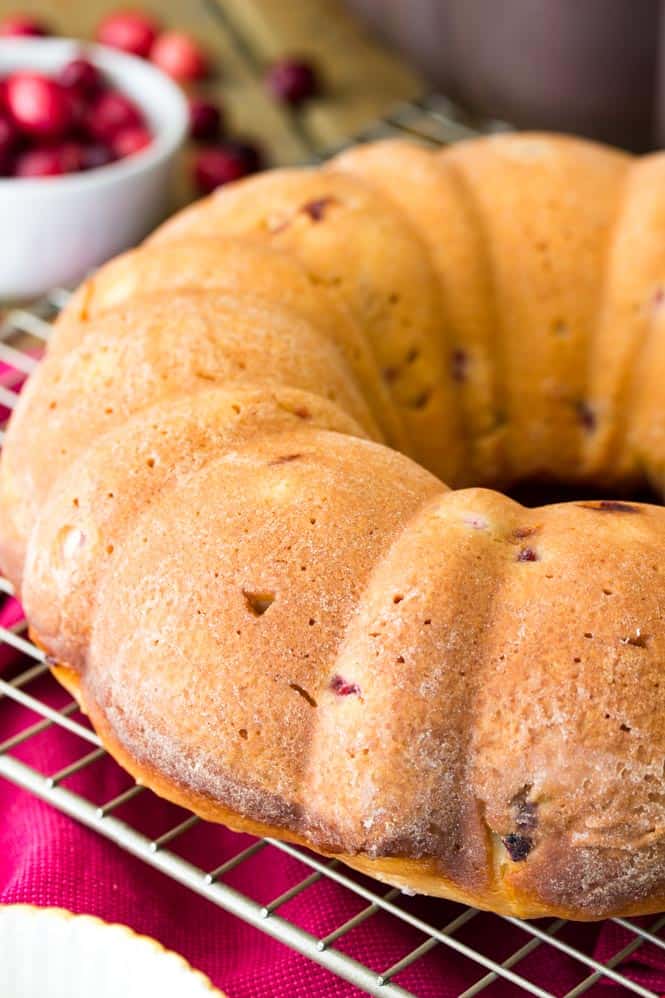 There are a lot of reasons this cake is so soft and irresistible, but I credit it mostly to the fact that I use a whole 8 oz brick of cream cheese in the batter. The texture is also aided by the addition of cornstarch (a staple in nearly all of my baked goods), more brown sugar than white sugar, and buttermilk (I have a simple buttermilk substitute if you don't keep buttermilk in your fridge)
All of these ingredients come together to give the cake an unbelievable texture and taste. I literally could not stop eating it and wrapped it up for my mom in between bites just to get it out of my house. Addictive.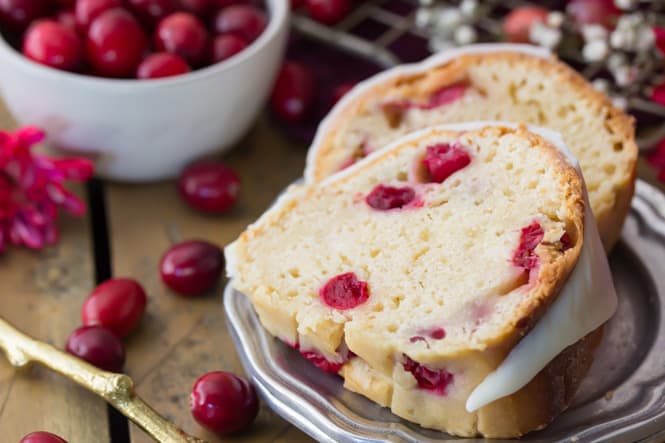 Enjoy!
I'll be going Live tomorrow on Facebook at 1:00 EST to make my "Worst" Chocolate Chip Cookies. As usual, I'll be baking with my little sister, Andi. I hope you'll stop by and say hi!