Blizzard Cookies
Made with half a brick of cream cheese in addition to butter, these winter-sprinkle infused cookies studded with white chocolate chips are super soft cookies that belong in your yearly Christmas cookie rotation.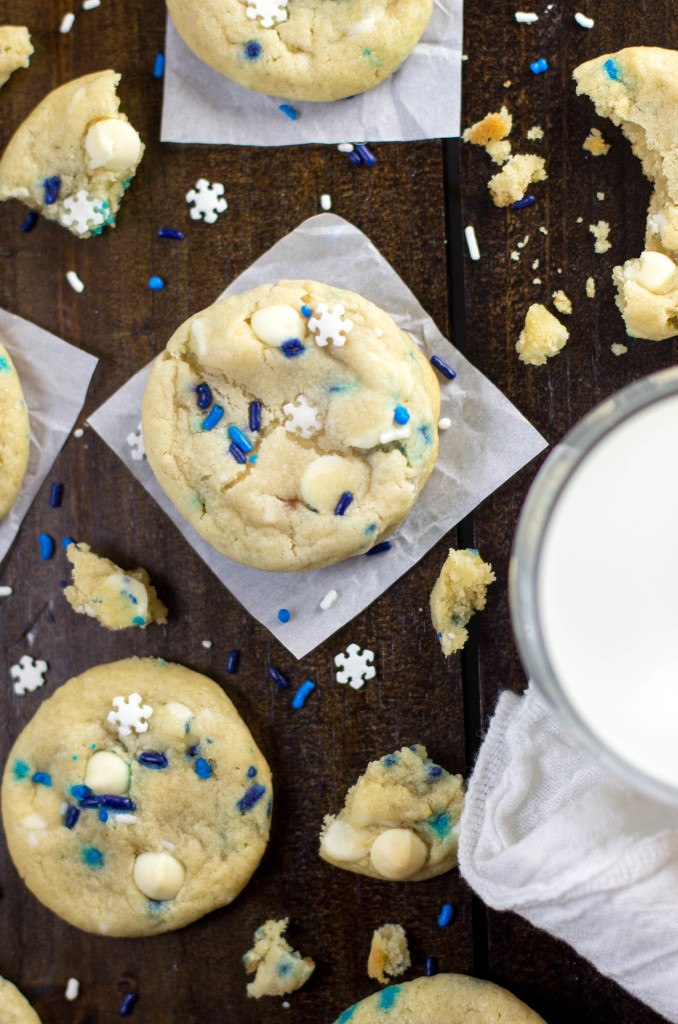 I'm not sure how the weather is where you are, but here on the Mason-Dixon line it's unseasonably beautiful right now. The grass is still green, the sun is shining, there are birds singing outside of my window as I type this, and I spent this past Saturday hiking (coat-less) with my dog.
Temperatures are expected to surpass 70-degrees on Christmas Eve, and my siblings are in absolute uproar, particularly Andi (my 10-year-old sister).
She wants snow, no sun, and generally just weather that's bitter and dismal enough to keep you indoors, at least for Christmas Day.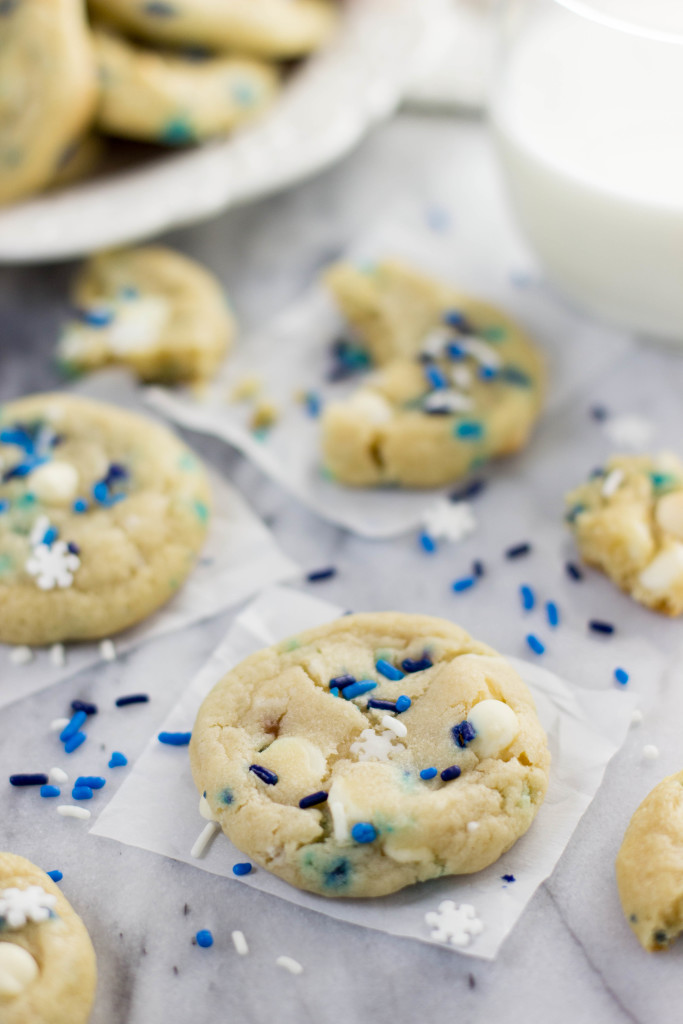 In my family's house, Christmas has always been a cold, sometimes snowy, grey day that lends itself to hunkering down inside, eating cookies for breakfast and lunch, lounging in pajamas in wrapping-paper-scented air, and feeding our stock of AA and AAA batteries to new toys and gadgets.
But sunny, 70-degree days are excellent at inducing guilt if you choose to spend them inside rather than out, and Andi can't quite handle the thought of breaking Christmas tradition and feeling like she should go outside.
So, while I can't give Andi snow for Christmas, I decided her Christmas cookies should at least be snowy and winter-y, and these well-sprinkled "Blizzard Cookies" were born.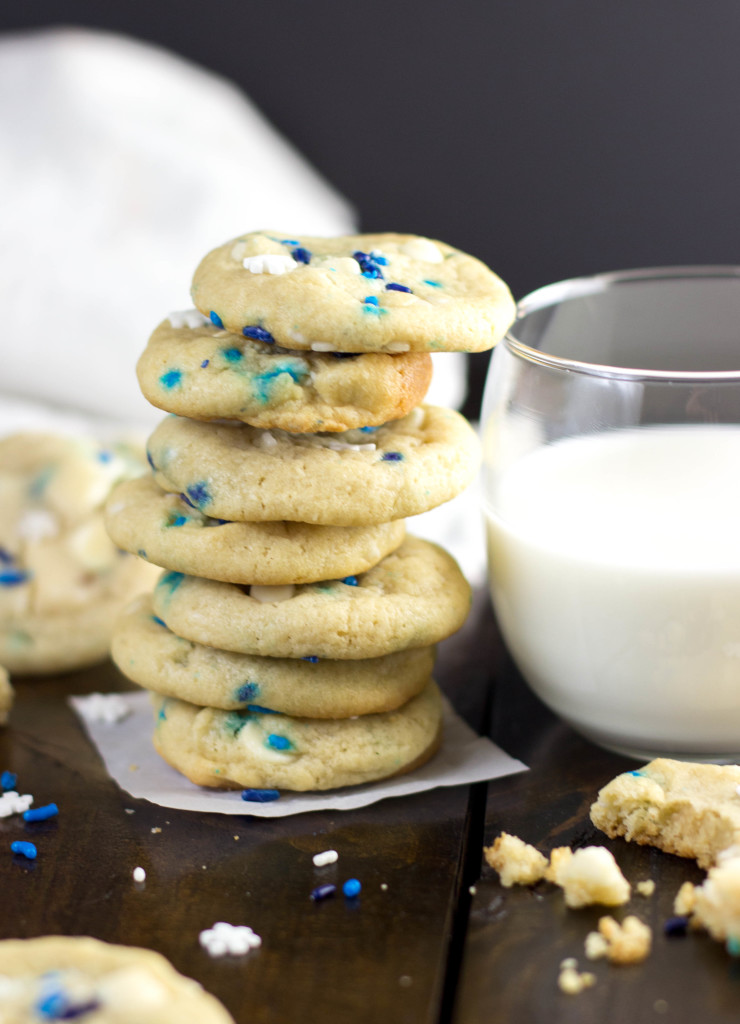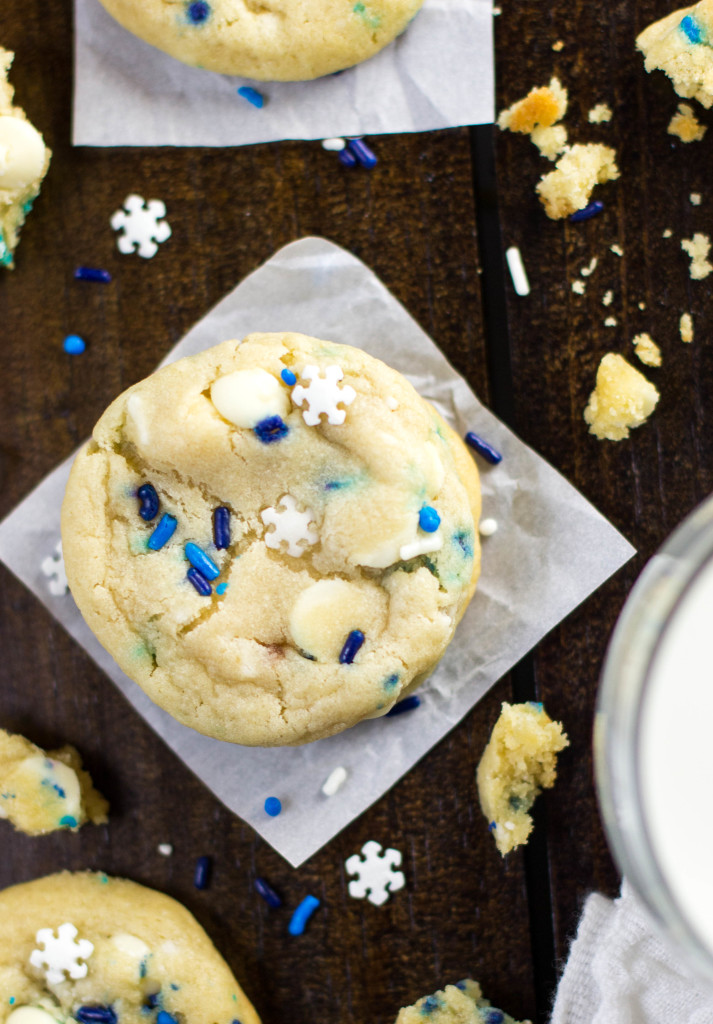 If you're a lover of the dark, the overbaked, the crisp-edged and crunchy cookies that break in half with a hard snap and a shower of dry crumbs, well, you'll be disappointed with these.
But, if you're like me, and you prefer the sort of cookie that melts beneath your teeth and hints at a near-underbaked, buttery center studded with molten white chocolate chips, then this is the recipe for you.
Cream cheese and cornstarch are added to a relatively basic cookie recipe for maximum softness, then white chocolate and as many sprinkles as your heart desires (which is a quarter cup, for my heart) are stirred through the batter. The cream cheese also does a good job of tempering the sweetness of the white chocolate, sprinkles, and ample sugar.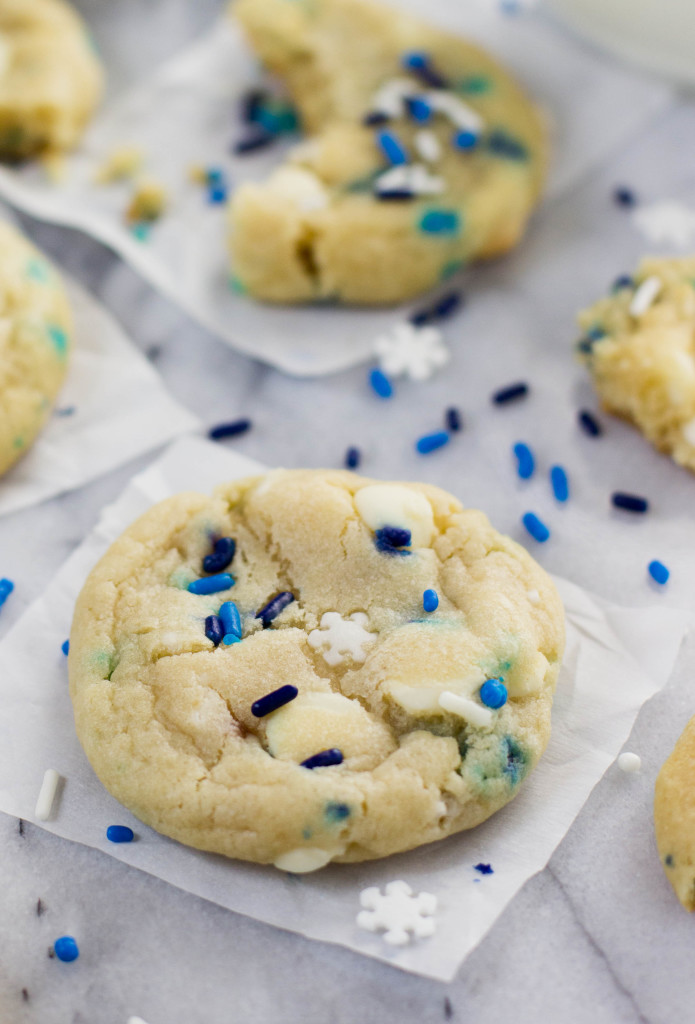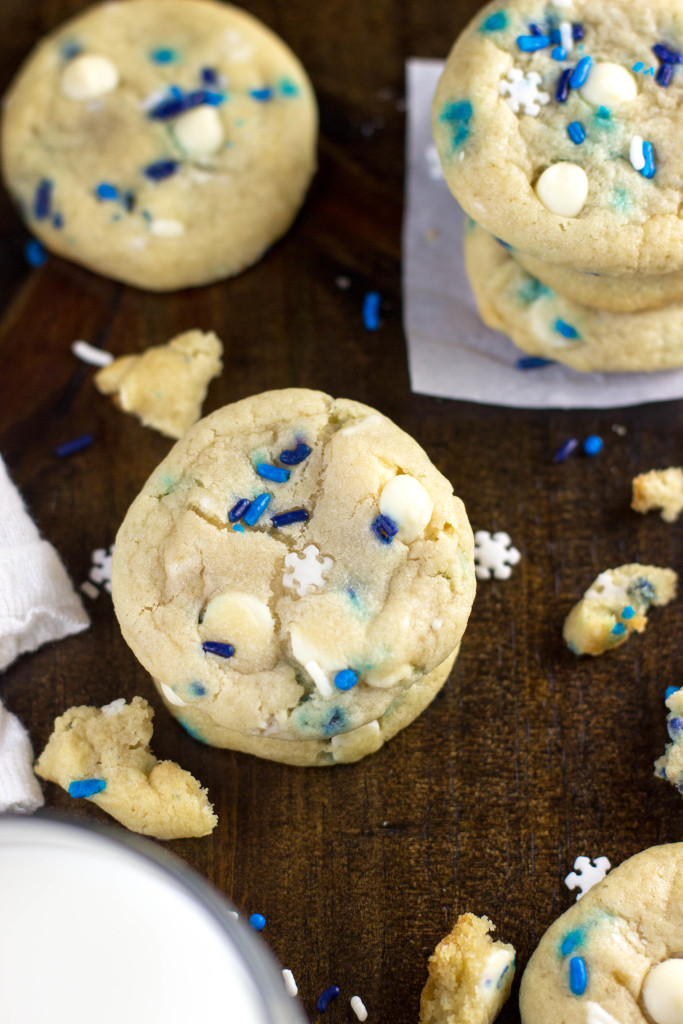 If you're finding yourself faced with the unspeakable horror of an impending sunny Christmas (even you, Australian readers) then do yourself a favor and add these winter-y blizzard cookies to your dessert table this year.
You May Also Like:
Funfetti Filled Chocolate Chip Cookies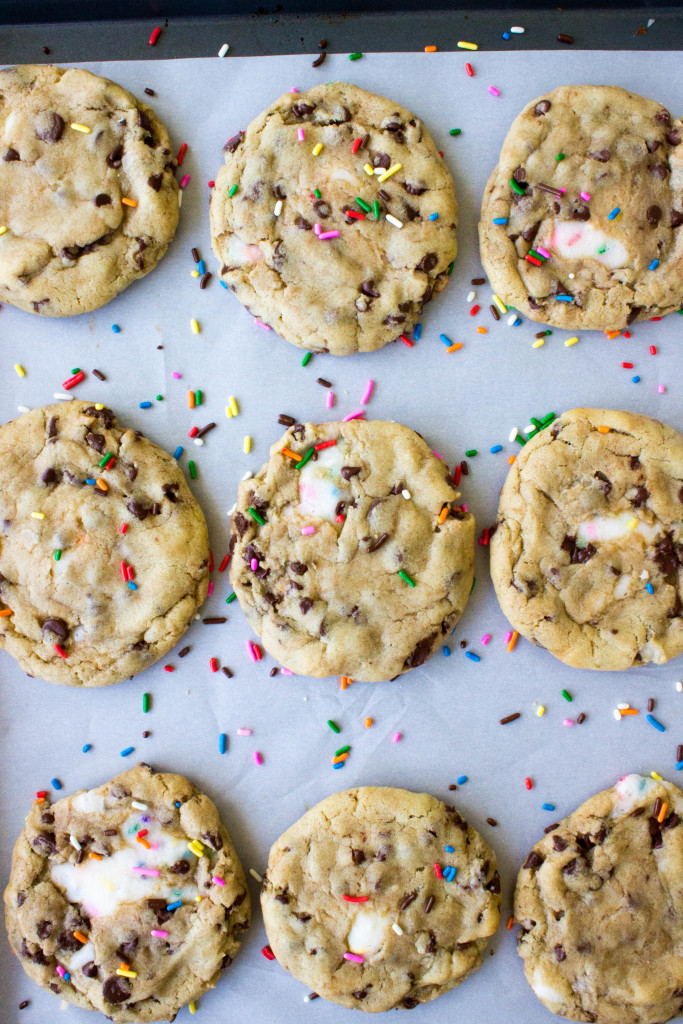 Funfetti Cheesecake Squares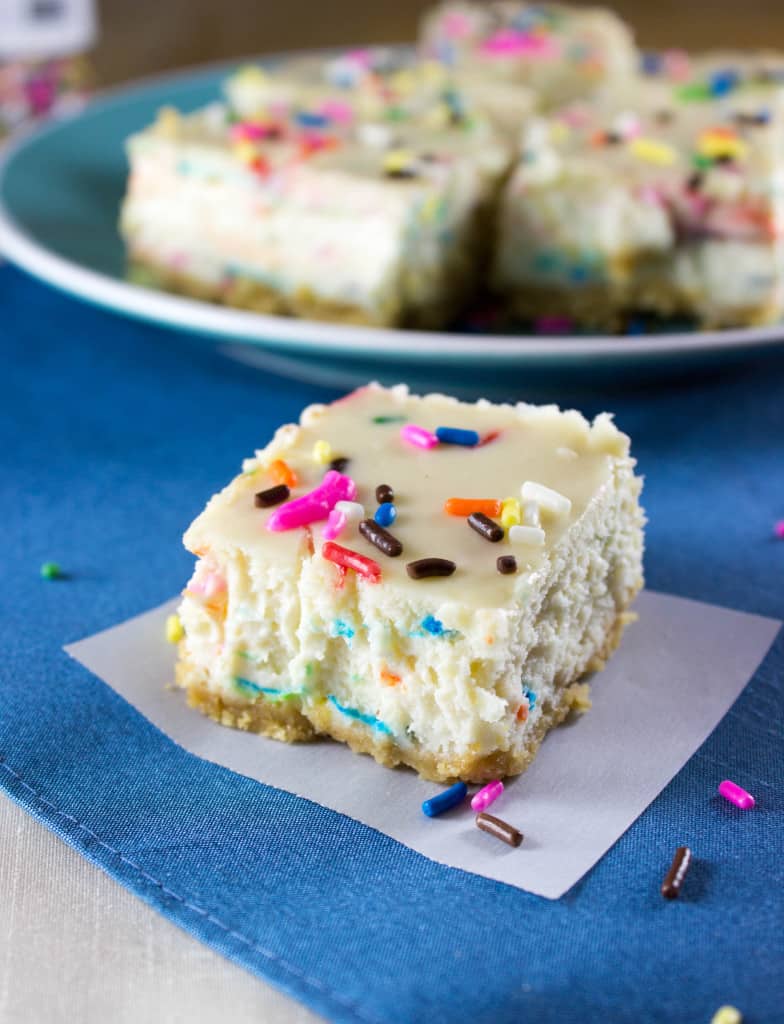 Browned Butter & Bourbon Cookies