60 Minute Honey Wheat Rolls
These slightly sweetened Honey Wheat Rolls are made with real honey and a combination of all purpose and whole wheat flour. They're made with yeast, but come together easily and can still be ready in under 60 minutes! They'd make a great addition to your Thanksgiving table!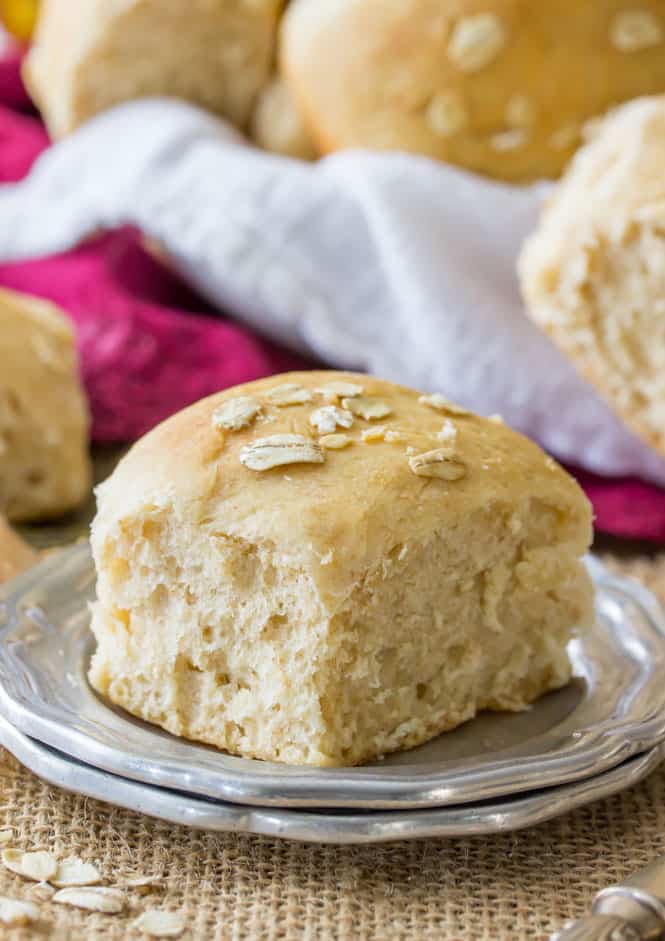 Let's talk about baking with yeast. For the better part of the past 2.5 years, I've avoided sharing any yeast recipes. All of that proofing and rising and whatnot just seemed like too much trouble, too many opportunities for things to go wrong, and so I just kept the blog as yeast-free as possible.
Behind the scenes, though, I decided that I needed to just dig in and familiarize myself with this process. Zach and I ate pizza made with homemade dough about once a week through the summer, and I started working on perfecting this slightly sweetened honey wheat roll recipe (largely thanks to some very encouraging emails!).
It took many, many trials, to get this recipe for honey wheat rolls right, and even once I was happy with it I asked my mom make them not once, but twice, just to have them tested out of my hands and out of my kitchen.
The verdict: These honey wheat rolls are a winner.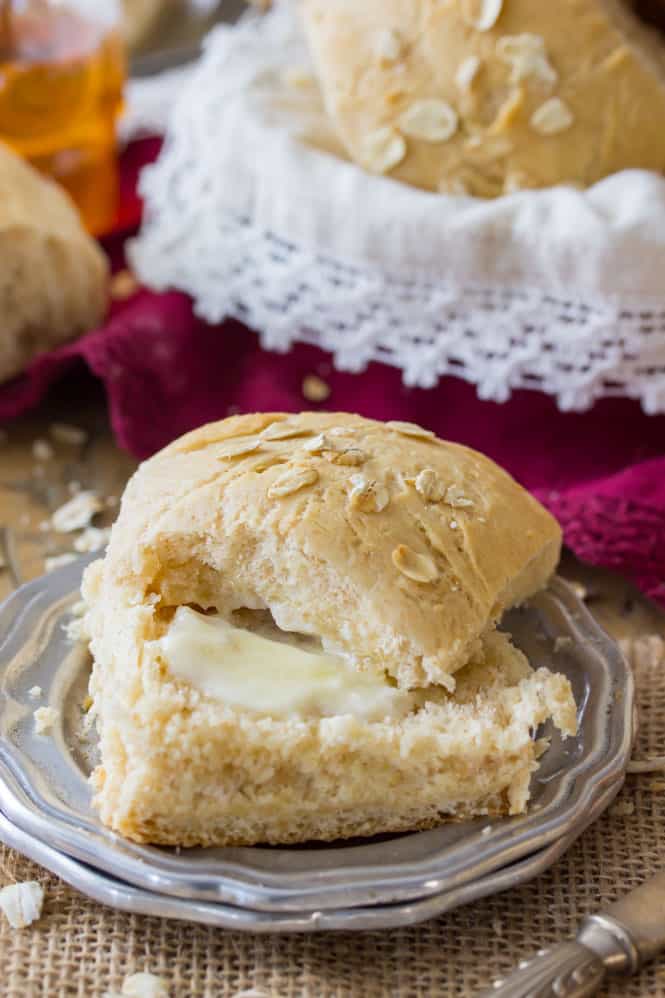 With Thanksgiving approaching next week (!?), I thought now would be the perfect time to share them with you.
They take only a total of 60 minutes to make and they come out perfectly every time. Lightly sweetened with honey (there's no sugar in this recipe, believe it or not), they're made with a combination of whole wheat and all-purpose flour, a mix that results in light, fluffy dinner rolls with a healthy touch of whole wheat.
Before baking them, generously brush the top of each roll with a honey/water mixture, this will bake into the tops of the rolls and give them a great honey flavor. I also like to sprinkle my honey wheat rolls with oats for a finishing touch before baking, but this is optional.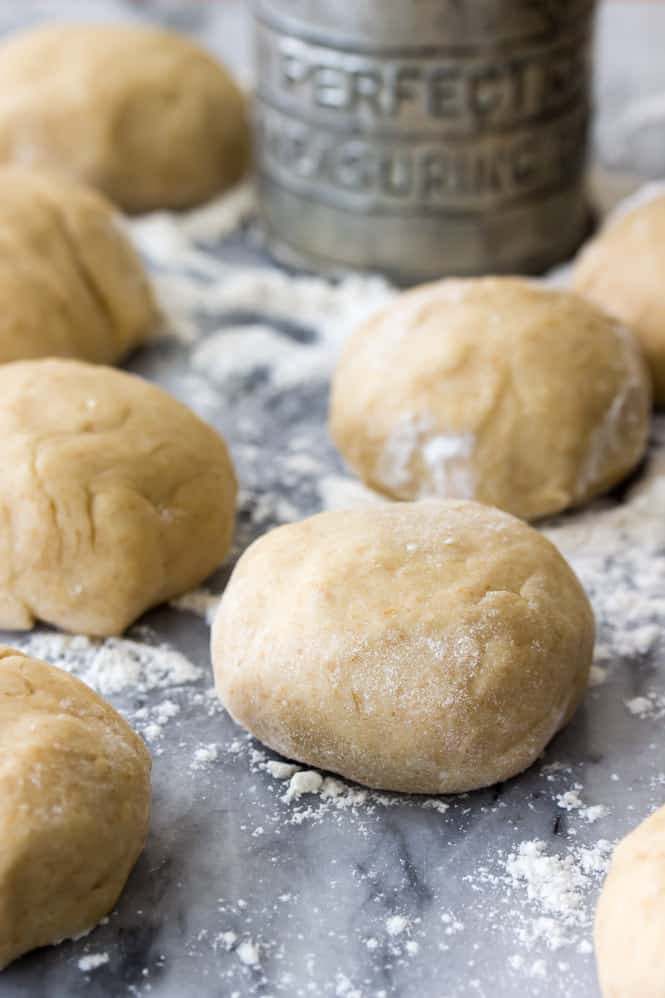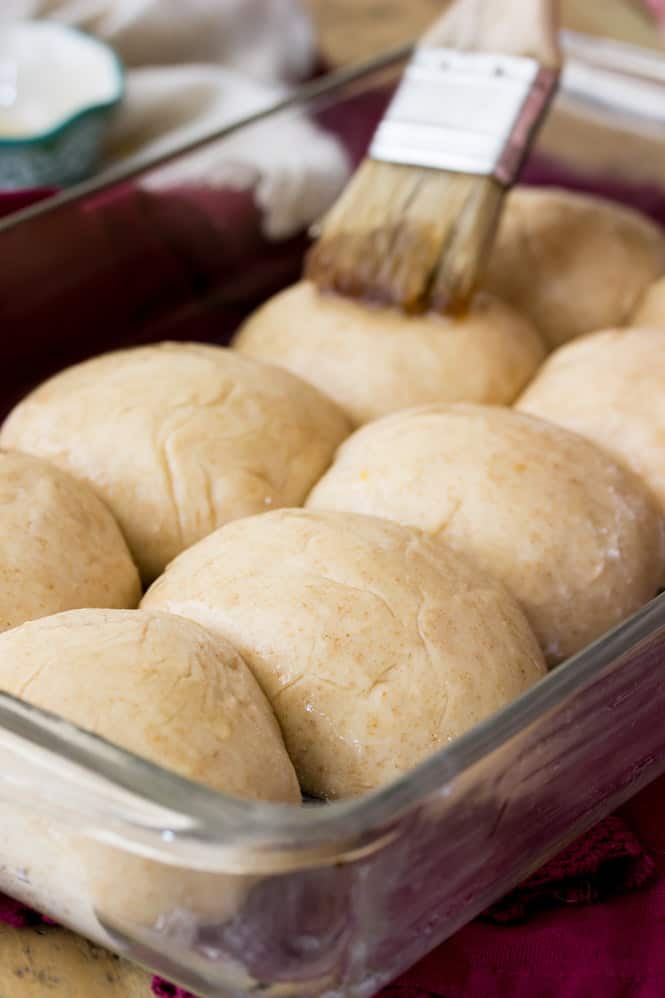 Because we are working with yeast, you will need a thermometer for this recipe. You're going to melt together your butter, honey, and milk, and it's important that these ingredients are warm enough to wake up the yeast without killing it. I know, the prospect of involuntary yeast-slaughter can be a little intimidating, but if you use a thermometer you won't have to worry.
The dough will be a little sticky even once you have added all of your flour, but that's OK. So long as it is manageable and you are able to roll it into a ball, the texture is just right, and adding too much flour (over the additional 1/3 cup listed) can result in dry, dense rolls.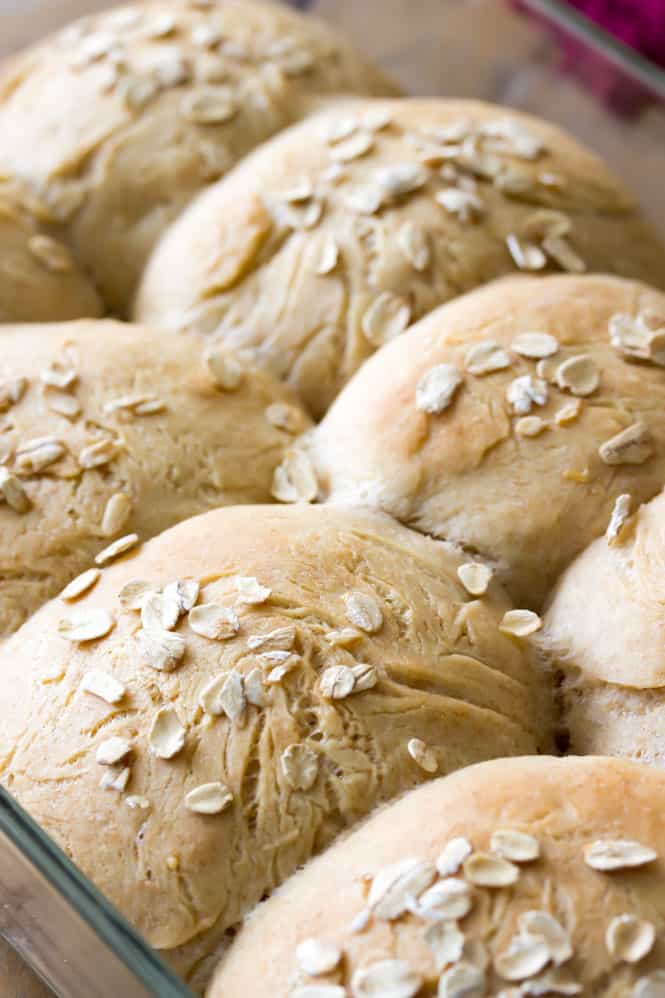 And that's it for these easy, low-pressure, 60 minute honey wheat rolls.
For perfectly smooth dinner rolls, you can make sure to roll your dough balls nice and tight and smooth when making them, otherwise you'll have little cracks in your finished rolls like I do in these pictured above. It won't affect the taste, they'll just look a little less than perfect, or (as I like to tell myself) rustic. Plus those little cracks are great for catching any melty butter you might want to add, so maybe don't roll them so smooth after all. 😉
Enjoy, and if you make them, let me know how you liked them!!